What are your covid-19 procedures?
What are your covid-19 procedures?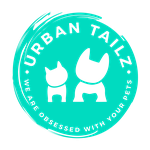 Updated by Erik Johnson
COVID-19 PROTOCOL
We will be working as diligently as possible to keep our clients, staff, pets, and community safe. Our staff will be outfitted with facemasks, hand sanitizer spray, and leashes. In addition, we will be practicing social distancing while on walks by staying 6-feet away from any passersby. 

IF YOU ARE HOME:
Let us know! We will send a message through TTP just prior to arrival
Please have your dog in its collar or harness so (s)he is ready to be leashed
We will continue doing door-to-door exchanges, or quick handoffs in your hallway, lobby, or front yard 

Walkers will be wearing masks when interacting with clients. If a walker is not wearing a mask when they pick-up or drop-off your dog, please let Urban Tailz managment know.
IF YOU ARE NOT HOME:
Please have all items needed for the walk readily available
Please leave sanitizing cleaning supplies visible. We will wipe or spray down anything that is touched during our visit like doorknobs, countertops, harness, etc.
Our walkers will use sanitizer before entering your home and will wash their hands before leaving your home.