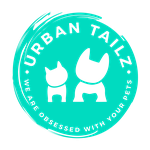 Updated by Erik Johnson
Yes! Urban Tailz will provide new clients with their own lockbox for a one-time $10 setup fee. You're able to pick your own 4-digit code, and the lockbox location is noted in the access instructions on your account so your keys are always accessible to you. We do ask for a backup set of keys that's left in office in case of emergencies.
We believe lockboxes make things easier on everyone! You'll also know where your keys are at all times and never have to worry about who has keys to your home at any given moment.